WordPress plugins & prices (Raw data)📃
There are almost 60 000 plugins available on the official WordPress plugin directory. I have analyzed the prices and licenses of the most popular ones. All these plugins represent different categories but have a freemium model in common.
As a part of my research, I have created a Google Sheets document that lists the most popular plugins, their categories, licenses, and prices. I intend to keep this document evergreen and easily accessible to anyone. 📈
Browse, apply filters, discover plugins, build budgets, and inform if something is missing or requires an update.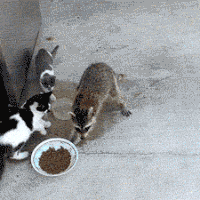 Hi, my name is Raitis Sevelis and I've been in WordPress plugins for almost 10 years. Working as a product manager at Visual Composer, I have been granted an opportunity to meet many great WordPress people. Theme and plugin authors, core contributors, hosting owners, web developers, and designers. This research is made for you and because of you. I hope you will find practical use of my findings. 🔎
In the series of "The "Small" Book of Big WordPress Plugins & Prices" I will share my findings.
WordPress plugins constantly release new versions with fixes and new features. Some plugins receive updates once a month, others once a quarter. But how many users receive those features?
This ebook is a fun way for kids to learn the English alphabet. The ebook contains twenty-six unique Wapuus, each representing a letter from the English alphabet and the most commonly used words (among kids).